ZombieMUD is a MUD (multi-user dungeon), a text-based free online role playing game.


Online since 1994, ZombieMUD is based on a hand crafted,
unique medieval fantasy environment with complete freedom of choice.



Play now or read our Newbie guide. For more in-depth details about ZombieMUD see the General information page.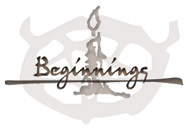 Recent Updates to the Game:

Dec 15 by Esoteric
Utero is the winner of the magic shirt, direct any further scorn and questions to him.
Dec 14 by Esoteric
A special bracket sale in honor of Rockki's birthday: A 'Rockki Is One Year Closer to Death' T-Shirt, fresh, brill, bound to winner, mb 1 gold. Private bidding will be open for the next 24 hours. Bids accepted in gold, by mudmail only. Multiple bids permitted. Item goes to player with the highest single bid.
Dec 06 by Esoteric
ZombieCity is under attack by Imperial Tsarist infantry. Resist, liberate ZombieCity, and be rewarded.
Dec 06 by Esoteric
Double xp for the next 24 hours in celebration of Finland's centennial independence day
Nov 07 by Jessica
Arcane Focus should now work as intended.
Nov 06 by Esoteric
Elwing is welcomed back to the league of wizards.
Nov 01 by Esoteric
An item has appeared at Central Square to help adventurers hunt their Halloween quarry.
Oct 31 by Esoteric
As All Hallows' Eve descends upon us, rumors abound of a giant Jack-o-Lantern stalking the land, leaving a trail of treasure in its wake. A bounty has been placed upon this creature's head, awarded to the player who deals the most damage to the pumpkin before its demise (looking at the pumpkin shows all scores). Players are free to keep whatever spoils might dislodge from the pumpkin during combat. The lucky player who deals its deathblow will receive a special bounty. Fair warning: the pumpkin has defenders that could make gameplay difficult for attackers until it dies. This event will run from boot to boot until the creature is killed. Players may form parties, but rewards are given on an individual basis, so the event is best suited for solo play.
Oct 30 by Esoteric
The cap for battle regen of spellpoints has been modified. Previously, there was a single cap that could be reached with any combination of affecting stats, skills, wishes and item bonuses. That old cap remains in place, but applies only to battle regen acquired through stats and skills. Bonus battle regen acquired through gear and wishes can push battle regen above this old cap, up to a new cap just shy of the player's full spellpoint regeneration.
Oct 30 by Jessica
Vulcthay's spawn cooldown increased to match mobs of similar reward.
Oct 29 by Esoteric
Quivers have been made more user friendly, so that arrows can now be retrieved from quivers by keyword rather than arrow number. Acceptable keywords include type descriptors (e.g. slim, steel, elven, fleeting, etc.) and, for enchanted arrows, the color and/or pref type.