ZombieMUD is a MUD (multi-user dungeon), a text-based free online role playing game.


Online since 1994, ZombieMUD is based on a hand crafted,
unique medieval fantasy environment with complete freedom of choice.



Play now or read our Newbie guide. For more in-depth details about ZombieMUD see the General information page.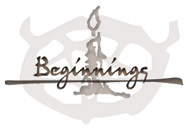 Recent Updates to the Game:

Oct 07 by Esoteric
A gentle reminder to be attentive when playing the game. While we are generally tolerant of triggers and limited automation, players with scripts are still expected to be present at their computers, engaged with the game, and able to react to unscripted occurrences. Failure to react within a reasonable period of time may have serious negative consequences.
Sep 29 by Esoteric
50% xp bonus in effect for the remainder of the boot, which was extended to keep the boot cycle consistent.
Sep 22 by Esoteric
Most of Vryurlgh's drops have been uptuned in light of the difficulty of both the quest and the encounter itself.
Sep 18 by Esoteric
Triple xp in effect for 36 hours as compensation for downtime.
Sep 16 by Esoteric
Gravemist will no longer automatically destroy nearby healing smoke. Instead, one will randomly destroy the other, with each cloud's chance of prevailing dependent upon its strength.
Sep 16 by Esoteric
The "giant size" wish has been resurrected as a minor wish costing 500 TP. It confers the ability to wield two-handed weapons in one hand.
Sep 16 by Esoteric
Blink assault and warping blade will now do bonus damage based on weapon familiarity, in the same percentage as weapon-based skills.
Sep 16 by Esoteric
Haste wishes can now be toggled on or off using "set disable_haste ." Will not be compatible with all spells until reboot. Report any issues to me.
Sep 05 by Esoteric
I now have administrative privileges for the unofficial ZombieMUD forums (http://exit-the-plane.com/zombie/) and can approve new members.
Aug 04 by Esoteric
Triple xp in effect for the next 24h as compensation for progress lost to crash.
Jun 10 by Esoteric
Nefco removed for hacking into characters that did not belong to him.