ZombieMUD is a MUD (multi-user dungeon), a text-based free online role playing game.


Online since 1994, ZombieMUD is based on a hand crafted,
unique medieval fantasy environment with complete freedom of choice.



Play now or read our Newbie guide. For more in-depth details about ZombieMUD see the General information page.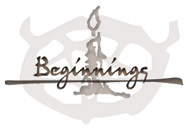 Recent Updates to the Game:

Feb 24 by Esoteric
The skill "wall of steel" has been improved. Its protective effects can now trigger at lower damage thresholds and, with the right supporting skills and stats, it can trigger more often. The "defend" skill now plays a significant role in determining its rate of success, while dexterity plays a somewhat smaller role than before.
Feb 23 by Esoteric
The skill "defend" has been removed from the Terran Knights subguild and added to the Paladin guild, the Knights Templar subguild, and the Ranger Loremaster subguild, trainable to different levels in each.
Feb 23 by Esoteric
The "parry" command and the skill "defend" have been overhauled in a related tune. While all players may still use the "parry" command, it now has only two options (on and off) instead of 52 options, of which only two were ever used. The command's effectiveness is now determined by the player's proficiency in the "defend" skill. Defend, in turn, has been converted into a passive skill that is automatically checked when using the "parry" command. The parry command now also gives more accurate information regarding the actual percentage increase in parry chance acquired by assuming a defensive stance.
Feb 22 by Esoteric
The magical wand of glow restoration now comes with far fewer charges.
Feb 22 by Esoteric
The special features of "an incandescent empathy prism" have been improved, especially for users who have bound the item. Hopefully this makes these features more convenient to use.
Jan 29 by Esoteric
As a general rule, it is no longer possible to give money to NPCs. Exceptions have been made for certain NPCs that expect to receive money from players. If I missed any, please report problems to me.
Jan 28 by Esoteric
King Cleaving Tooth's minions have been given a cosmetic overhaul, morphing from goblins into hobgoblins. Please notify me of any unexpected glitches or misbehaviors.
Jan 25 by Esoteric
Monsters now have an innate chance to escape glue. Their save is determined by their overall physical ability and the caster's proficiency in the spell.
Jan 25 by Esoteric
Flying players and monsters can no longer be glued. If glued, however, players cannot escape by casting or otherwise applying flight.
Jan 24 by Jessica
Addressed an issue where repeated use of the skill 'taunt' caused certain mobs to have negative stats.
Jan 24 by Esoteric
Bowser is banned for 180 days, and Orbaz is banned permanently, for multiplaying together after being banned once before for the very same thing.