ZombieMUD is a MUD (multi-user dungeon), a text-based free online role playing game.


Online since 1994, ZombieMUD is based on a hand crafted,
unique medieval fantasy environment with complete freedom of choice.



Play now or read our Newbie guide. For more in-depth details about ZombieMUD see the General information page.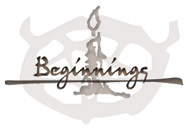 Recent Updates to the Game:

Dec 10 by Esoteric
Santa no longer offers presents to secondary characters.
Dec 07 by Esoteric
Monk damage upgraded noticeably, and kungfu stun chance increased slightly. Damage messages for kungfu were recalibrated so that they reflect damage gained or lost by reason of hitmode. As a corollary, more damage is required to reach the better messages than before.
Dec 05 by Esoteric
The spell cost of healing smoke is now comparable to that of gravemist.
Dec 04 by Esoteric
Stank is the winner of today's contest. No further submissions allowed.
Dec 04 by Esoteric
Some new rooms with some interesting new features have been added to Zombiecity. A prize will be given to the first player who finds these new rooms and sends me a mudmail with a detailed description of (1) what the rooms are, (2) where they are, (3) how the player got there and (4) how the player figured all of this out. Submissions will only be accepted via mudmail, not by any other medium. Some additional hints and clarifications available in post 1381 in the 'inform' news group.
Nov 29 by Esoteric
A warlock-related tune has been announced on the guild's bulletin board.
Nov 26 by Esoteric
Channel life uptuned slightly to give it a clearer edge over banish undead.
Nov 23 by Mvx
Mackavelli banished for 30days for botting.
Nov 07 by Esoteric
The special properties of Black Plate of the Underworld have been improved. The item also decays a bit slower now.
Oct 31 by Esoteric
Devil xprate reduced as well, send your thank you cards to Biron.
Oct 31 by Esoteric
Mind flayers' base xprate went up, fell wights' xprate went down, and dread wraiths' base constitution scores were reduced.