ZombieMUD is a MUD (multi-user dungeon), a text-based free online role playing game.


Online since 1994, ZombieMUD is based on a hand crafted,
unique medieval fantasy environment with complete freedom of choice.



Play now or read our Newbie guide. For more in-depth details about ZombieMUD see the General information page.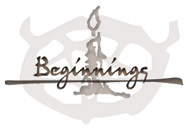 Recent Updates to the Game:

Jun 28 by Monte
There is now a 'Totem of Reincarnation' in adv-guild offering each player one free reincarnation each month. This is a permanent installation until/if someone decides otherwise.
Jun 24 by Monte
+50% exp in effect for the next 72 hours for (enter your preferred reason here).
Jun 12 by Monte
Extended Karandras' ban by 30days for the spam of his 15k+ login attempts (10second autologin triggers are for mongoloid cucumbers).
Jun 10 by Monte
Karandras has been banned for 60 days for botting leaving behind some thief masteries.
Jun 05 by Monte
A notice to those who like to typo their charnames on login: I've just grown tired of clueless script-kiddies from Thailand, Mexico and where-the-fuck-ever thinking this is the interface of the dvr of their local market of some such shit so I added an automated blacklister which permabans your ip if you try to login as a non-existent character for too many times. Have a nice day.
May 06 by Monte
A bunch of undead races had their racial helps tweaked in one way or another.
May 04 by Monte
Then the bad news: since shards granting skill/spellbonuses just became actually worth something, their ridiculously high bonuses were cut by 50%.
May 04 by Monte
Skill and spellbonuses granted by equipment are no longer subject to the diminishing factors applied when a skill/spell is increased above 100%. E.g. If your trained skill is 100% and an item grants you +10%, your effective skill percent really is 110%. But if your trained skill is 110%, this percentage is adjusted normally and on top of the resulting value the bonus from the item is added.
Apr 29 by Monte
Looks like I've fixed uptime: it no longer claims our boots are ~25 hours long, yay (in case anyone else has been bothered by this)
Apr 29 by Monte
Strength is now a secondary factor in the chance to hit in melee (as opposed to being no factor at all).
Apr 29 by Monte
Apparently it is once again the time to get totally drunk, worship the devil, start a riot and/or burn a few buildings this weekend. Meanwhile you can also do exp with a bonus of +25% for the next 48 hours.