ZombieMUD is a MUD (multi-user dungeon), a text-based free online role playing game.


Online since 1994, ZombieMUD is based on a hand crafted,
unique medieval fantasy environment with complete freedom of choice.



Play now or read our Newbie guide. For more in-depth details about ZombieMUD see the General information page.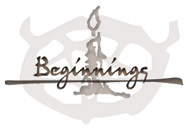 Recent Updates to the Game:

Jan 21 by Esoteric
Samurais can now cast lightsword, razor edge and silver sheen at 'max', if desired, instead of guessing at numbers.
Jan 21 by Esoteric
Goblins now gain respect for selling items to Dunstan and Guthferth as well.
Jan 20 by Esoteric
Samurais' weapon boosts have been recoded to alleviate the tedium of constant recasting. The new boosts function similarly to Spellblade boosts, costing a static amount of spell points for the initial cast, then lasting indefinitely, draining spell points over time for their maintenance. The average cost-per-tick of the spells has not changed; that cost is now simply deducted over time, without need for recasting. This change also makes it easier for samurais to reach their desired level of enchantment with a single cast. More information on syntaxes for casting, modifying and removing the boosts can be found in the spells' respective help files. Affected spells are: acid blade, fire blade, ice blade, poison blade, jigoku blade, tenrai blade, silver sheen, razor edge, and lightsword. Report any problems to me.
Jan 19 by Esoteric
Ogres have a new command, 'oscalps', that shows a list of races the ogre has scalped and desecrated.
Jan 19 by Esoteric
Starting with the next boot, guild leader items should also be bound to their owners by default.
Jan 17 by Esoteric
Due to a calculation error, spellblade's ardor, which states in its helpfile that it 'is nowhere near as powerful' as iron will, was in fact more powerful because it granted most casters 100% stun immunity. That has been fixed, effective immediately.
Jan 16 by Esoteric
Removed superfluous code (I hope) in the spyglass that was causing obscene lag. Please let me know if the spyglass loses any functionality. Spyglasses must be chested and unchested for the patch to take effect.
Jan 16 by Esoteric
Reducing the maximum number of NPCs in the outworld in hopes of reducing some of the recent lag.
Jan 13 by Esoteric
Summon phantom beast and its supporting skills are now available in the Master Magicians mage sub. These skills will remain available in the Spell Weavers sub, but reaching maximum proficiency will now require more levels in that sub.
Jan 13 by Esoteric
Power blast uptuned slightly to benefit more from channel power and offensive efficency.
Jan 13 by Esoteric
The Greenskins - goblins, orcs, ogres and trolls - now number among the converted races of the land. Their racial area is located deep within the Stangtusk mountains, south of the mines of Moria. Imps and yetis got bored of waiting for someone to play them, and left for an adult-oriented Furry MUSH.