ZombieMUD is a MUD (multi-user dungeon), a text-based free online role playing game.


Online since 1994, ZombieMUD is based on a hand crafted,
unique medieval fantasy environment with complete freedom of choice.



Play now or read our Newbie guide. For more in-depth details about ZombieMUD see the General information page.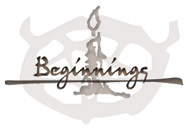 Recent Updates to the Game:

Sep 18 by Rockki
Kalifi forfeits all of their Aeuri mastery as well as further insight privileges for abusing a bug.
Sep 10 by Esoteric
Drop rate of language scrolls has been tripled for the next 5 days.
Sep 09 by Rockki
The once per boot insight limits of the Aeuri have been temporarily lifted to sate all your wild reincarnation needs. Both the book and the Aeuri themselves can now re-apply insights multiple times per reboot.
Sep 08 by Esoteric
Drop rates of rare prizes from gacha eggs are doubled for the next week.
Sep 08 by Esoteric
Emlar will respawn normally for the next week.
Sep 08 by Esoteric
A free reinc machine has been placed in CS and will remain there for the next week.
Sep 08 by Esoteric
Gain rate of guild masteries has been doubled for the next week as compensation for the downtime.
Sep 07 by Esoteric
The time limit for binding items has been temporarily removed, in light of the MUD's extended downtime. If this doesn't cause undesirable side effects, the change may become permanent.
Sep 07 by Esoteric
Welcome back. The reported cause of the extended outage was a hardware failure that required a part replacement. Please notify me if you lost gear and do not receive crash recovery, or if you notice any data missing/corrupted.
Jun 09 by Esoteric
We will make up for lost time with a week of double XP. Fingers crossed.
Jun 09 by Esoteric
All data files have been rolled back to the day before the server outage (May 30th). Please report any problems to me.