ZombieMUD is a MUD (multi-user dungeon), a text-based free online role playing game.


Online since 1994, ZombieMUD is based on a hand crafted,
unique medieval fantasy environment with complete freedom of choice.



Play now or read our Newbie guide. For more in-depth details about ZombieMUD see the General information page.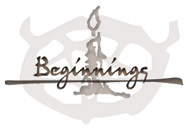 Recent Updates to the Game:

Oct 02 by Esoteric
No pants party now in effect. Players must quit and re-enter to experience the new "al fresco" play style. Thanks to Jessica for creative consultation.
Oct 02 by Esoteric
Triple xp in effect for the next 36 hours to compensate for extended weekend downtime
Aug 15 by Jessica
Early and middle Cined racial investment is laden with a few more niche perks. A certain late-investment spell was made more powerful and under the right circumstances more forgiving.
Aug 03 by Esoteric
Jessica is now the guild admin for Death Knights. Any bugs related to the guild should be reported to him.
Aug 02 by Jessica
The potency of Mark of Doom is now more reliant on affecting skills -- therefore more powerful when utilized by Grave Wardens or Nightweavers, and less by Dread Reapers. Its effect on EQ mobs has been reduced.
Aug 02 by Jessica
The damage reduction provided by Reaping Stance has been lowered.
Jul 28 by Esoteric
Karandras' ban extended for one year for spamming wizards with profanities in response to his previous ban.
Jul 06 by Esoteric
Cryokinesis and Molecular Agitation have been improved. Both spells now benefit from training in psionic efficiency and plateau at a higher maximum damage. Damage increase per tick now varies with skill and spell proficiencies. It will be slightly higher than before for players with maxed skills/spells, and lower than before for players without.
Jun 26 by Esoteric
All players who posted midsummer videos will receive a token of appreciation for their efforts. Diabolist, Jihadddd and Driper have received best-in-class rewards for submitting the best videos in the "Wholesome Midsummer," "Meta Midsummer" and "Fuck your stupid contest I'm going to drink myself to death alone... on Midsummer" categories, respectively.
Jun 23 by Esoteric
Announced on sales channel: Special wiz item, mb - best midsummer video posted to Zombiemud Facebook page. Bidding closes in 48 hours.
Jun 20 by Esoteric
Minda the elf did some reading, decoded the matrix, and got a bit stronger in the process.