ZombieMUD is a MUD (multi-user dungeon), a text-based free online role playing game.


Online since 1994, ZombieMUD is based on a hand crafted,
unique medieval fantasy environment with complete freedom of choice.



Play now or read our Newbie guide. For more in-depth details about ZombieMUD see the General information page.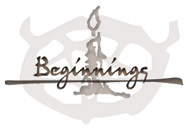 Recent Updates to the Game:

Jan 01 by Esoteric
The arrival of 2020 marks the end of our 25-year anniversary competition. The top ten overall competitors are, in descending order: Habu, Buppa, Marok, Biron, Gonorrhea, Nostrum, Hypno, Dredger, Tokowitan and Rarezi. There are many more players who scored in the top ten of individual competitions. I will be tabulating awards for individual competitions in the coming week, and will contact players to distribute those prizes. The top ten overall players will receive unique prizes, and will be contacted shortly with further instructions.
Dec 31 by Esoteric
The 25 year event ends, yes, when the year ends. The command 'reboot' shows the current date and time on ZombieMUD's official clock.
Dec 22 by Esoteric
The player known as Erase has bid his final farewell. He was well known to most of you, loved and hated, glorified and vilified, usually in equal measure. To the developers, Erase was both a relentless nuisance and an invaluable asset. Like water, he found cracks in every piece of code, and exploited these shamelessly. But this same curiosity and ambition made him one of the game's best explorers, fearless to venture where others had not gone. He was a pleasure to write for and an excellent play-tester. Only a select handful of players could match the impact Erase has had on this game. For better and for worse, he will be missed. In remembrance, a statue of Erase will now permanently reside at the entrance of the ZombieCity Arena. Please pay your respects when you have a moment.
Dec 22 by Esoteric
Double XP in effect through year end.
Sep 02 by Esoteric
You dice the words ... 1. cinedi, 2. devil, 3. aeuri, 4. wight, 5. human, 6. wraith, 7. vampire, 8. goblin, 9. mdwarf, 10. hdwarf, 11. seraph, 12. revenant, 13. fellwight, 14. minotaur, 15. dwarf, 16. elf, 17. gnome, 18. mindflayer, 19. huecuva. Erase lost his full investment in cinedi, devil, aeuri, wight and human races for repeated violations of the player wars rules, including recent griefing of a rival eq party. Others who behave the same will be similarly punished.
Jun 06 by Esoteric
The reclusive merfolk have shuttered their ranks to outsiders and are no longer a playable race.
Jun 05 by Rockki
The Aeuri have joined the group of converted races. My thanks to all the testers who spent their valuable time getting rid of the numerous bugs!
May 30 by Rockki
The player testing of the next converted race, the Aeuri, has begun. The testers are Inapat, Bonhomme, Fluid and Maaldor. You are not to bother them with questions about the race, nor are they permitted to answer any if you ask them. You are, of course, allowed to party with them normally.
May 28 by Esoteric
Triple xp in effect for 36 hours as belated celebration for Finland's gold medal in 2019 WHC.
May 28 by Esoteric
Erase receives a 50% penalty to his 25 year competition scores due to intentional, or at least reckless, killing of other contestants despite repeated warnings.
May 28 by Rockki
We are soliciting play testers for the next converted race, the Aeuri. Looking for 3-4 testers. If interested, please send me a tell/mudmail by midnight EET tomorrow (May 29th). Attributes expected: activity & low worth and/or willingness to play a secondary character.