ZombieMUD is a MUD (multi-user dungeon), a text-based free online role playing game.


Online since 1994, ZombieMUD is based on a hand crafted,
unique medieval fantasy environment with complete freedom of choice.



Play now or read our Newbie guide. For more in-depth details about ZombieMUD see the General information page.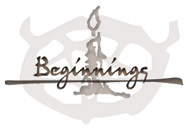 Recent Updates to the Game:

Dec 11 by Monte
The spells 'impart lore' and 'impart knowledge' now actually grant the language bonus mentioned in the spells' respective descriptions.
Dec 06 by Monte
For the next 24 hours, in celebration of Finland's insolence day (or was it independence?), and hideous sausagedresses and a parade of blank-faced robots, a bonus of 25% to all monsters' expvalues is in effect.
Dec 06 by Monte
Weapon skills for 1h & 2h ancient added to guild: cleric.
Dec 06 by Monte
Further fixes to the leadership calculations of clerics, paladins and psionicists : skill/spellbonuses obtained from external sources (such as eq, visu, talisman) are no longer added to the leaderscore.
Dec 06 by Monte
Modified psionicists' leadership to take into account a player's secondary colours up to 4 stars.
Dec 06 by Monte
Plugged an abusehole that allowed NPCs to cast spells and use skills while grappled. Bloody cheaters.
Dec 06 by Monte
Rane's forest (the place occupied by purple sauruses and stout goblins etc) is now properly outdoors (or indoors, in case of the castle/caves).
Dec 04 by Monte
The spell 'life beyond death' should work better now, actually granting a chance to escape death instead of a kludged semblance of an escape. Additionally, since the spell works only at the caster, the spell no longer requires a target. Effective after quit+relogin.
Dec 04 by Monte
The spell 'blindness' was modified: it now reduces the target's chance to hit in melee, and can now also be cast at NPCs.
Dec 04 by Monte
Tweaked both the old and new invulnerability spells: there is now more variance in the protection value. Previously the protection was effectively constant (and there was absolutely no need to train mastery of shielding above 25%).
Dec 04 by Monte
Reduced the protection value of the old-style greater/lesser invulnerability spells, since they were more effective than the abjurers' new invulnerability spells.